Contact Us:

Qazvin
, the old capital of the Safavid, is a city steeped in history and surrounded by a rare diversity of natural sights. Similar to most of the major cities in the history of Iran, Qazvin presents spectacular historic buildings, a grand bazaar, an ancient Jameh mosque and many other exciting historic tourist spots. But you are wildly mistaken if you suppose that a tour of Qazvin has nothing to offer except for historic attractions. Nature renders the best in its arsenal of wonders in the mountainous peaks of Alamut in Qazvin Province where the shadow warriors built sky-scraping forts to fight their mighty nemesis. Castle of Assassins, Ovan Lake and numerous other stupendous natural and historic sights wait to be admired by the subtle and curious eyes of visitors. Wonders attract visitors and visitors need quality accommodation. Qazvin might be slightly deficient in luxury accommodation, but several great three-star hotels and also a number of hostels and traditional guesthouses, compensate for the former lack. Some of the best three-star hotels in Iran are in Qazvin. The most popular of these hotels in Qazvin are old houses with stunning Iranian architecture of the 19th century. If you want to opt for a really cheap place to stay, the guesthouses in Qazvin will suit you the best. Despite their old traditional looks, most of Qazvin hotels, guesthouses and hostels are equipped with basic modern amenities and also offer online booking services.
Behrouzi Traditional Hotel in Qazvin
is one of the finest
Qazvin hotels
. Behroozi House is one in the long list of old houses in Qazvin whose superb traditional architecture bewitches every viewer by engendering a nostalgic feeling for the time lost. A halo of simplicity and purity seem to be emanating from the fountain pool, the flower garden and every little decoration on the façade of Behroozi House. This is truly the place to get a respite far from the maddening crowd and the busy life of the modern world.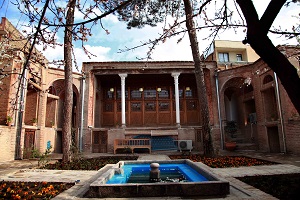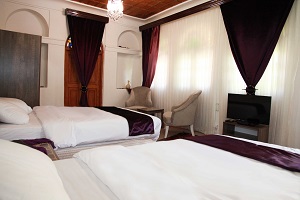 Qazvin Tours
Iran is among the
top 20
largest countries in the world and has a rare diversity of tourist attractions, making it an ideal spot for the whole gamut of nature and sightseeing tours. Due to the country's expansive land area, there are numerous choices for travelers who would like to take
Iran tours
. Just think of any climate, landscapes and natural formations of different kind and you will find it in a corner of this ancient and vast country. Qazvin, as one of the oldest cities in Iran, grabs the attention of many of these tours.
Qazvin tours
might be in the form of a sightseeing tour or an off-road tour to the historic and natural spots like Alamut, Zarabad village, Danesfahan, Bidestan, Avaj, etc.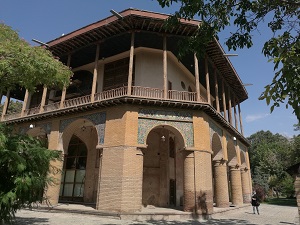 Qazvin Sightseeing Tour
Qazvin was once the capital of
Persia
and as a consequence the city is replete with monuments and remnants from different eras of Iranian history. This remarkable abundance of tourist attractions plays a key role in the huge popularity of
Qazvin sightseeing tours
, included in our
Qazvin one-day tours
. Among many attractions covered in our Qazvin sightseeing tours, one can mention visits to Qazvin Bazaar, Chehel-Sotun, Jameh Mosque of Qazvin, Shazdeh Hosein Shrine and Peighambariyeh.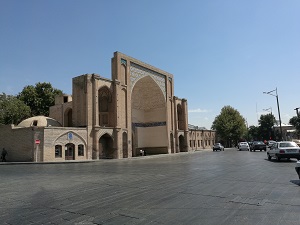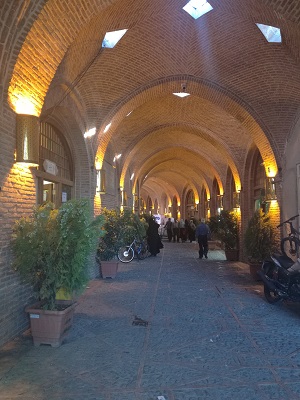 Alamut Off-Road Tours
For most of the people Alamut is associated with its
Castle of Assassins
. However Alamut is a multifaceted region optimum for a wide array of activities related to tours of different kinds.
Alamut off-road tours
and nature tours are the most popular in our
Alamut tours
. Given its vast mountainous, grassy and muddy terrains, Alamut is undoubtedly one of the topnotch locations in Iran for off-roading. One can even further enrich the experience by adding bird watching, fishing, and mountain climbing to his/her off-road adventure.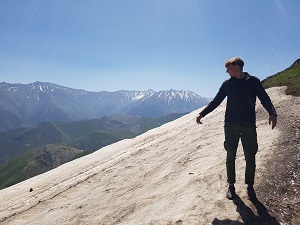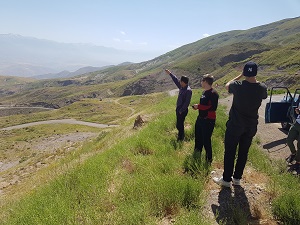 Alamut Nature Tours
As we discussed above,
Alamut nature tours
, one of many similar packages in our Iran nature tours, are immensely popular with the tourists visiting Qazvin. The most important reason behind this prosperity is Alamut's huge potential for a wide variety of touristic activities. Whether you are there for off-roading, mountaineering, bird watching and fishing or if you are a daredevil cliffhanger looking for precipitous rock formations, you will relish the bounteous nature of Alamut to your heart's content.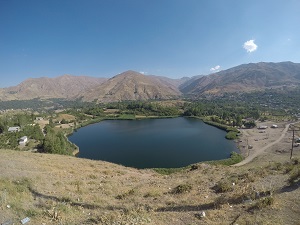 Qazvin Tourist Attractions
In the course of its
turbulent history
, Iran has known many capitals. The reign of Safavid kings was long (235 years) and relatively peaceful and the latter resulted in a sudden economic and cultural bloom of the country. During Safavid era three cities respectively Tabriz, Qazvin and Isfahan, functioned as the capital of Iran and as a result contain numerous tourist attractions of the period. During the great days of early Safavid era, Qazvin served as the capital of Persia and its political and economic center and many great historic tourist attractions of the 16th attest to the prominence of this Iranian city. Among these significant monuments one could point to Chehel-Sotun of Qazvin, a beautiful pavilion with stunning glass work and unique Iranian architecture. Despite being smaller and less luxurious than its counterpart in Isfahan, Chehel-Sotun of Qazvin is historically older and equally significant. Qazvin Bazaar is another major historic spot in the city where the tradesmen have been bargaining for centuries. As with all historic bazaars in Iran, Qazvin Bazaar is a triumph of Iranian artistry and architecture. No account of historic monuments in Iran is complete without a passage on religious buildings and Qazvin boasts many prime examples of these sublime structures. Aminiha Hoesseynieh is a 19th century religious edifice built by an affluent merchant for religious ceremonies held specifically in the holy months of Ramadan and Moharram. The wooden internal decorations of Aminiha Hoesseynieh in the form of bedecked flowers present the sterling handicraft of the Iranian artists of the era. After the Muslim Conquest of Iran, many Zoroastrian fire temples were razed to the ground by the conquerors and grand mosques were established upon their foundations. Jameh Mosque of Qazvin is one such edifice. It is one of the oldest congregational mosques in Iran and an important item in the list of
Qazvin tourist attractions
.
Tehran's Hotels and Hostels
In recent years, the majority of tours going to Alamut had Tehran as their starting point. That means you should add a few days in Tehran to your itinerary even if your destination is Alamut. For that you will need to find a good option among Tehran's accommodation facilities. There are numerous fabulous choices in all the classes of service. For those with a taste for luxury,
hotels in Tehran
offer the magnificence of five-stars rooms and royal suites, considered the most opulent in Iran. On the other hand, Tehran's budget hotels and guesthouses are the perfect option for economy travelers. But price isn't the only thing worth considering while opting for an accommodation. For many people, the friendly atmosphere and international vibe of a place is equally (if not more!) important. Those people will have the time of their lives in a
youth hostel in Tehran
. And if that is the case, why not choose the best hostel in Tehran, Seven Hostel? Known as Tehran's first official hostel, Seven garnered wide acclaim with its fabulous amenities, super-cool staff, fantastic 24hr hangout area (in the form of a gorgeous rooftop terrace) and an amazing online booking service.